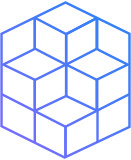 TELEMEDICINE
Virtual appointments offer great flexibility for busy professionals in terms of being able to schedule an appointment from the comfort of your own home or office.
Telemedicine allows long-distance patient and clinician contact, care, advice, reminders, education, intervention, monitoring, and remote admissions. Here at U-First Healthcare, we offer a personal rehabilitation experience in a platform you can access at any time.
PROVIDED BY BOARD CERTIFIED PSYCHIATRISTS OR NURSE PRACTITIONERS 
 FOR MINOR ACUTE VISITS, 
ANNUAL WELLNESS VISITS AND CHECK-UPS
SAVE TIME & GET THE PRESCRIPTIONS YOU NEED; CHECKUPS AND REFILLS
FOR ALL EMERGENCIES PLEASE CALL 911

National Suicide Prevention Lifeline

We can all help prevent suicide. The Lifeline provides 24/7, free and confidential support for people in distress, prevention and crisis resources for you or your loved ones, and best practices for professionals. 1-800-273-8255
Tuesday
9:00 AM - 7:00 PM
Wednesday
9:00 AM - 7:00 PM
Thursday
9:00 AM - 7:00 PM
Saturday
10:00 AM - 3:00 PM
Closed For Lunch
1:30 PM - 2:00 PM
Can't Make it to the office ...
No Problem!